17 April 2019, Johor Bahru – Sixty Form 5 science students from SMK Taman Desa Jaya had the most thrilling experience by participating in hands-on activity which kept their minds excited and bodies exhilarated. These young scientists were involved in an activity called "Rubber Band Racer", organized by Dr. Corrienna Abdul Talib and her team of three postgraduate students and staff of the Faculty of Social Sciences and Humanities (FSSH). The activity took place at the school's premises. The students were exposed to the 21st-century thinking skills which require them to pay close attention to the connections between Science, Technology, Engineering, Arts and Mathematics (STEAM).
Mrs. Azlin, the Headteacher for Science and Mathematics of the school, delivered a warm welcome address followed by an introduction on the aim of the program and the execution of the activity students will be involved in. The students were divided into twelve (12) groups of five each and were given a pre-activity assessment, followed by an activity that required them to construct a rubber band car. All the groups were given the necessary materials and equipment for constructing the rubber band car. During the activity, it was remarkable to see that students demonstrated their mastery of scientific knowledge, technological wisdom, engineering skills, and mathematical reasoning as they go through the various stages of designing, developing and constructing the car.
After each group has completed their potential products, they participated in a car race competition using the cars they have constructed. Students were given a post-activity assessment in the form of a questionnaire to keep record of their responses on the activity that has been executed.
Three best groups were selected based on the distance covered by the cars they had built. The prizes awarded for the groups were given by the school's principal, Mrs. Ruzita Zainuddin. The team leader and its team members received certificates and other gifts from the school administration.
At the end of the day, students expressed their enthusiasm and contentment in participating in the activity and strongly voiced their desire to participate in similar activities in the future. The school administration also thanked and expressed their gratitude to the teams and UTM for providing the school with this golden opportunity. The upcoming STEAM program for this year will be held at SMK Majidi 2. For those who are interested in collaborating and organizing any STEAM programs, please contact Dr. Corrienna Abdul Talib at 07-5534559 or email corrienna@utm.my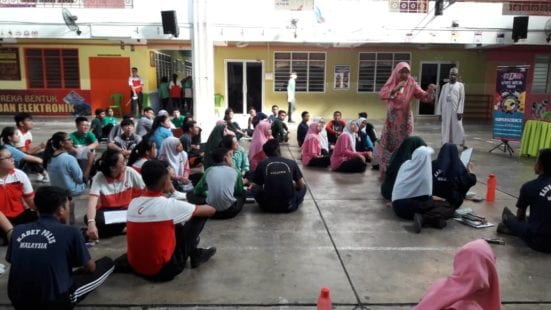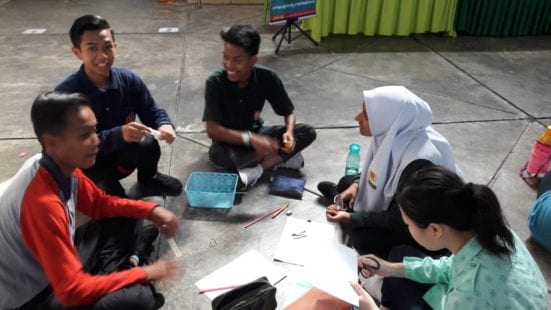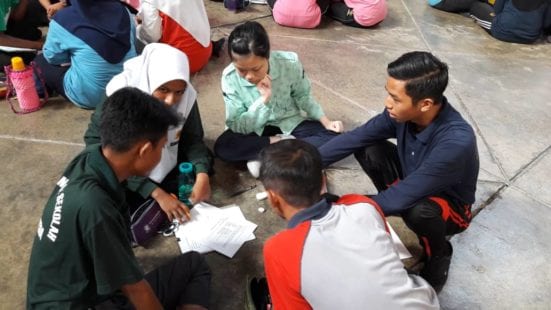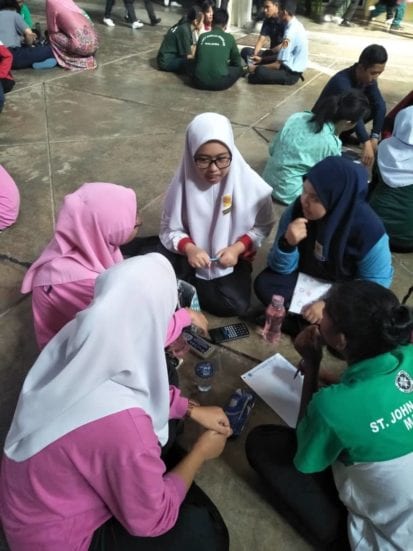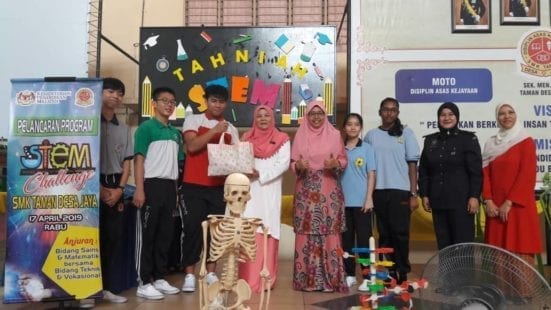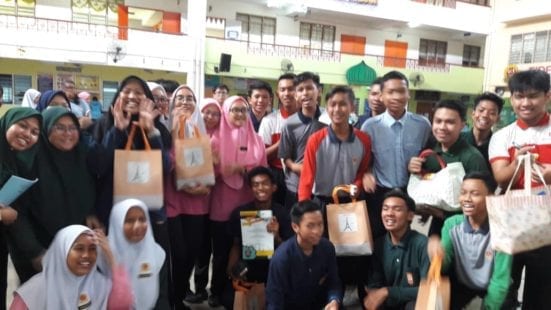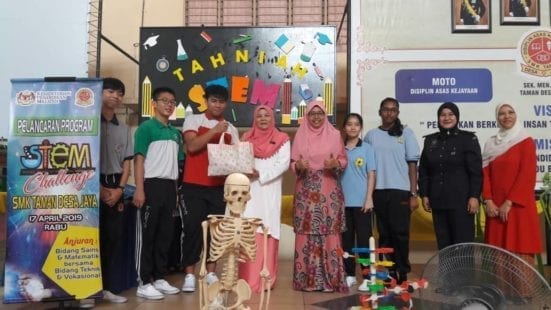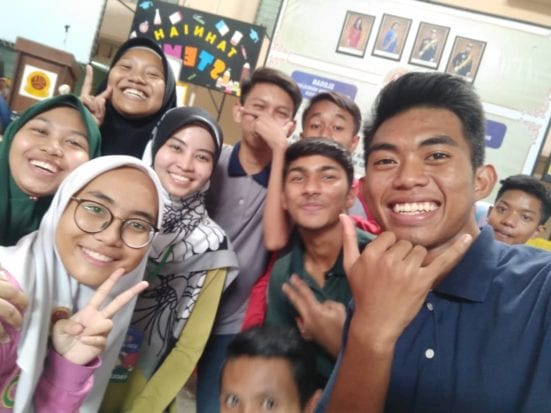 Authored by Corrienna Abdul Talib, Faruk Aliyu and Rainer Zawadzki.