JOHOR BAHRU, 15 March 2018 – We continued our quest to share the cultural diversity among Universiti Teknologi Malaysia (UTM) students from various countries around the world with Culture Corner 10.0, themed "Traditional Tales".
The overwhelming participation of both local and international students, fabulously dressed in traditional outfits, saw us achieving one of our main objectives to elevate the cultural confidence and consciousness among our students.
The event started as usual with "Cuppa Time", casual conversations to get to know each other over coffee and tea, sandwiches and doughnuts, subsequently marking the commencement of our group activities of the day.
We had a ball of a time as our indefatigable, passionate and sparkling Dr. Farhana Diana binti Deris, our moderator from Language Academy, kickstarted the next session by inviting a member of each group to share with everyone else the members' names and country of origin, as well as asking us to take group selfies and post them to our social media (Facebook, Instagram, Twitter) with the hashtags #utmculturecorner #utmstudentexperience #utmawesome #cuppatime.
It was a fun exercise and a great warm up to the next session "1001 Nights", where participants witnessed performances from representatives from China, Bangladesh, Indonesia, Pakistan, Nigeria and Malaysia, and performing short sketches on their countries' famous traditional tales.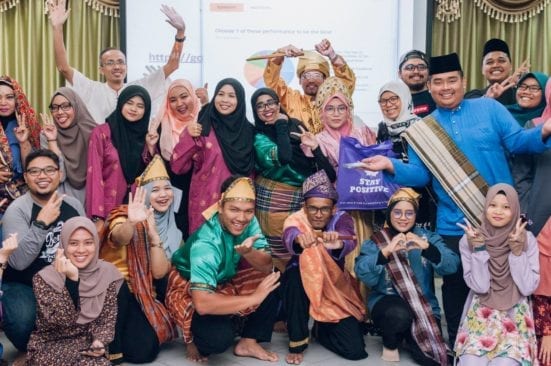 After delivering entertaining and educating stories, the best participating countries were voted by participants to receive tokens of appreciation from UTM International. Congratulations to all participating ISS country chapters!!
Our concentration and attentiveness toward the performances were then put to the test in the "Goldmine" session using the web app "Kahoot", led by Miss Fasihah Jaslan from UTM International.
Twelve questions later, three top scorers emerged and prizes were given out by UTM International. Congratulations to all the winners!!
The day was wrapped up with "Sea of Serenade", a sing-along session to a most befitting song by Taylor Swift called "Today Was A Fairytale" led by our Culture Corner lead singer, Miss Siti Norziahidayu Amzee, a PhD student from Faculty of Science.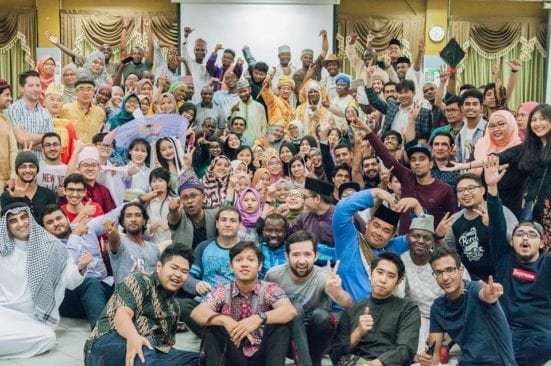 What a night it was and everyone's fairytale costumes were immortalised in a group photo. It is our sincere wish that all the participating students have gained immensely from interacting with one another and had to strengthen their network and connections in terms of social and academics. We hope that the bonds created during Culture Corner will last beyond the event.
#UTMculturecorner #UTMstudentexperience #UTMmobilityprogram #UTMexchange #IamUTM #UTMawesome
By,
Prof Dr Nor Haniza Sarmin
Associate Director (Student Services and Global Education Experience)
UTM International
nhs@utm.my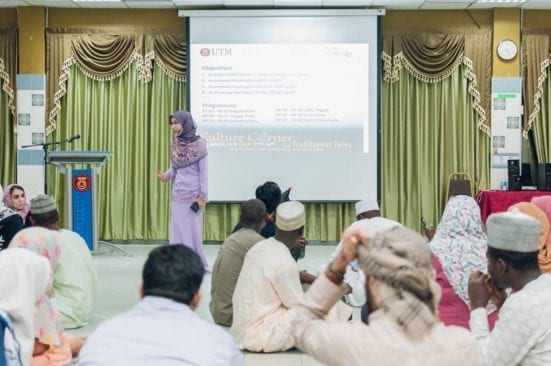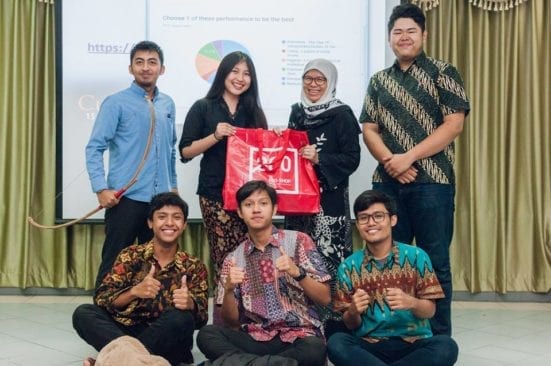 Photos credit @QZ Photography