JOHOR BAHRU, 6 February 2018 – Senior Lecturer, Dr. Muhammad Najib Razali from the Department of Real Estate, Faculty of Geoinformation and Real Estate, was recently honored to be re-elected as the Board Members of Pacific Rim Real Estate Society (PRRES) for another term.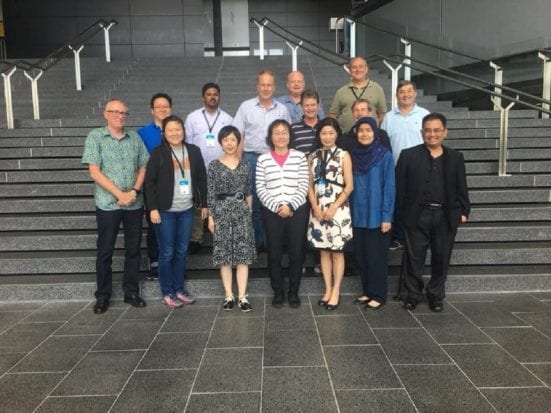 Over 100 members gathered for a four days  meeting in University of Auckland, New Zealand on February 4th, 2018.
The week concluded with the society's Annual General Meeting (AGM) on February 9th, 2018.
PRRES was established in 1993, provide a formal focus for property researchers, educators and practitioners in the Pacific-Rim Region.
PRRES now has over 130 members from Australia, New Zealand, Papua New Guinea, Fiji, Hong Kong, Thailand, Singapore, China, Indonesia, Malaysia and Korea as well as members from around the globe.
Dr Najib completed his PhD in Property Economics and Finance from Western Sydney University, Australia. He is also currently member in European Real Estate Society.