UTM Vice-Chancellor has attended The 10th Annual Meeting of the Science and Technology in Society (STS) forum 2013 from 6 to 8 October 2013 in Kyoto, Japan.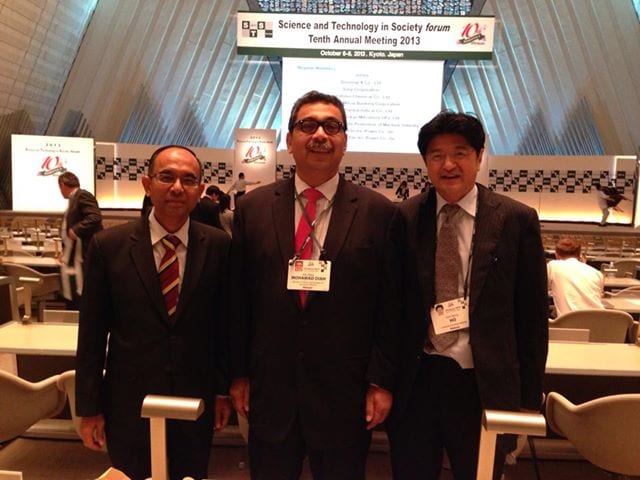 1,000 leaders around the globe took part in the meeting to discuss pertinent issues of science and technology. Two major themes discussed were Innovation and Sustainability. The Prime Minister of Japan, Mr. Shinzo Abe, was among the presenter and he shared his own perspective pertaining to the topic.
UTM Vice Chancellor, Prof. Ir. Dr. Wahid Omar took this opportunity to meet His Excellency Koji Omi, the founder and host of STS Forum and invited him to UTM Johor Bahru. HE Koji Umi will be the recipient for the Honorary Doctorate (Policy, Science & Technology) during the coming UTM 51st Convocation Ceremony on 26-28 October 2013.